NEW RELEASE AVAILABLE NOW!
TSUFIT: UNDER THE MEDITERRANEAN SKY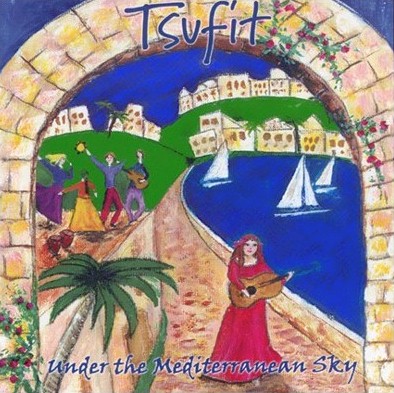 A passionate rhythm is surfacing on the breath of world music. Influenced by Gypsy melodies, flamenco spirit, klezmer flavour and sultry Middle Eastern rhythms, the enticing music of Tsufit is captured on her debut CD, "Under the Mediterranean Sky".
"Under the Mediterranean Sky" was co-produced by Tsufit and Tony Quarrington who produced Willie P. Bennetts's Juno award winning album "Heartstrings" in 1998. Quarrington, a multi-instrumentalist and veteran on guitar, leads a strong group of musicians including Zeke Mazurek on violin, Joe Macerollo on accordion, Paul Bailee on percussion and Tom Skublics on clarinet.
Tsufit's debut CD - "Under The Mediterranean Sky!"



Click Here to View a List of Songs


Click Here to Listen to Song Clips


Click Here for Song Descriptions


Click Here for a List of Musicians featured on the Album


Click Here to Find Out How to Order the CD